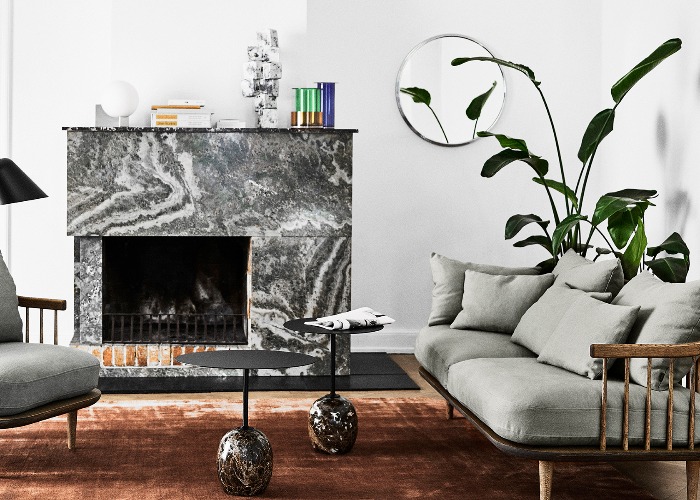 It is possible to spruce up your fireplace and make it cozy enough for you and your family without breaking the bank. You do not have to invest so much money in this project, yet you can still attain impressive results. You can achieve this by adding practical items and ideas to revamp and light up your living room without putting a dent in your finances. Check out a few ideas that could come in handy once you decide to start working on this project.
Add a Striking Mantel and a Side Log Holder
Adding a wooden mantle over your fireplace introduces warm woody tones into the space and draws attention to your living room's main fireplace feature. Also, consider including a movable log holder on the side to easily reach logs when you need to add more wood to the fireplace. This practical renovation still uniquely elevates the space.
Have a Chic Screen Installed Over the Fireplace
A new fireplace screen will do the magic as far as elevating the look of your living room's centerpiece goes. This simple addition dresses up the fireplace and makes the feature appear more sophisticated. If you want to give your living room an immediate upgrade, the right fireplace screen is all you need.
Fireplace Tool Kit
A fireplace tool kit comes in quite handy. It should contain a few basic tools to make cleaning and clearing the fireplace easy. Ensure that the kit has a spade, a shovel, and other essential tools needed to maintain the fireplace.
Paint the Fireplace with Contrasting Colors
The idea is to make the fireplace pop. An easy way to do this is to choose a different paint color for the fireplace. It should be something very different from the rest of the walls. Doing so will ensure that everyone walking into the room notices the big difference and is drawn to focus on the fireplace more. This simple trick will not cost you much, yet it works perfectly.
Consider Natural Touches for the Finish
You can use natural materials such as stone and marble to create a unique fireplace background. Choose colors that add a cozy cottage look to the entire fireplace setup. The idea is to make the place more inviting.
Use Tiles
The area will stand out when you use a statement-making tile around the fireplace. You can choose a different color from the rest of the wall. Tile surrounds and simple mantles are a perfect combo that makes any fireplace stand out. Just be sure to match the two perfectly and keep the mantle free from excessive knick-knacks.
Use Soft and Subtle Patterns
The fireplace already makes a statement on its own. However, consider using subtle but soft patterns to make it stand out even more. This will give your living room a clean, modern look.
All Concrete Surround
Sometimes you don't have to do so much to make a statement with your fireplace. Consider creating a concrete surround as this brings a contemporary vibe and does not have to be too costly to achieve. It is an easy way to refresh your fireplace and achieve the desired look.
Related Post